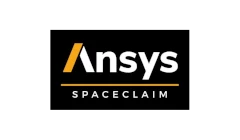 SpaceClaim is a solid modeling CAD application that runs on Microsoft Windows. It is developed by SpaceClaim Corporation, but now owned by ANSYS.
SpaceClaim's 3D direct modeling technology is expressed by the following tools: pull, move, fill, and combine.
Pull contains most creation features which can be found in traditional CAD systems. For instance, using the Pull tool on a face by default offsets the face, but using the Pull tool on an edge rounds it.
Move relocates components and geometry, and can also be used to create patterns (often called arrays).
Fill primarily removes geometry from a part by extending geometry to fill in the surrounding area. It is commonly used for deleting rounds and holes from a model.
Combine merges parts and subtracts parts from each other.
T-FLEX is a Parasolid-based parametric CAD software application for 3D solid modeling and 2D design and drafting, made by Russian software company Top Systems. T-FLEX CAD is developed for Microsoft Windows XP, Vista and is localized into many languages.
T-FLEX CAD is a design solution which was created for mechanical engineering. It provides drafting, modeling and assembly tools that allow engineers to develop various products, from single parts to assemblies.
T-FLEX CAD supports a wide range of operations: drawings, assembly drawings, solids, surfaces, parts, parts with multiple solid bodies, assembly models, sheet metal, bill of materials, etc.
T-FLEX CAD provides parametric, adaptive and associative technology aimed at family-of-parts manufacturers or other design situations that use similar geometry but require many different sizes or permutations. Besides parametric 3D modeling T-FLEX CAD supports parametric 2D drawings creation from scratch. Parametric 2D assemblies can be created as well by inserting parametric 2D components.