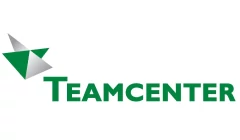 Teamcenter by Siemens is a product lifecycle management (PLM) suite originally created by UGS Corporation. It allows companies to optimize the product development process across all departments and stakeholders.
The system enables BOM and MS Office documents management, change management, and CAD systems integration on-premises and on-cloud. Mechanical, electrical, and software information is all stored in Teamcenter.
Onshape is a CAD software system, delivered via internet. It is focused on mechanical CAD and is used for product and machinery design in many industries, such as electronics, machinery, medical devices, 3D printing, machine parts and industrial equipment.
It makes use of cloud computing, with computer-intensive processing and rendering performed on Internet-based servers. Users are able to interact with the system via a web browser or the iOS and Android apps.