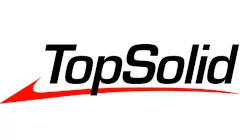 TopSolid is a completely integrated CAD/CAM software which was created by the French company Missler Software. It is based on the geometric kernel ParaSolid. As it is fully integrated, it allows users to design and manufacture parts using the same software. There is a wide range of Topsolid industry solutions: from the more general, mechanically oriented (TopSolid'Design) to specific solutions.
Actually, there is a whole line of CAM products: mechanical machining (TopSolid'Cam), sheet metal (TopSolid'Sheetmetal), wood (TopSolid'WoodCam), wire electroerosion (TopSolid'Wire). TopSolid also incorporates additional modules: a 2D draft module (TopSolid'Draft) and a structural computation one (TopSolid'Fea).
TopSolid'Cam, one of the main products of Topsolid, manages multi axis machining such as 5 axis machining, mill turn operations, twin Spindle and twin turret technology.
TopSolid 7 is claimed to simplify the design and modification of large assemblies in an organized and structured environment.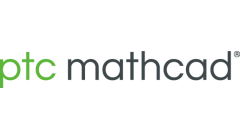 Mathcad is computer software primarily intended for the verification, validation, documentation and re-use of engineering calculations. It is used by engineers and scientists in various disciplines – most often those of mechanical, chemical, electrical, and civil engineering.
Mathcad is part of a broader product development system developed by PTC, and often utilized for the many analytical touch points within the systems engineering processes. It integrates with PTC's other solutions that aid product development, including Creo Elements/Pro, Windchill, and Creo Elements/View. Its live feature-level integration with Creo Elements/Pro enables Mathcad analytical models to be directly used in driving CAD geometry.