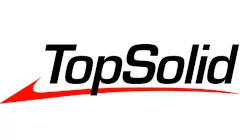 TopSolid is a completely integrated CAD/CAM software which was created by the French company Missler Software. It is based on the geometric kernel ParaSolid. As it is fully integrated, it allows users to design and manufacture parts using the same software. There is a wide range of Topsolid industry solutions: from the more general, mechanically oriented (TopSolid'Design) to specific solutions.
Actually, there is a whole line of CAM products: mechanical machining (TopSolid'Cam), sheet metal (TopSolid'Sheetmetal), wood (TopSolid'WoodCam), wire electroerosion (TopSolid'Wire). TopSolid also incorporates additional modules: a 2D draft module (TopSolid'Draft) and a structural computation one (TopSolid'Fea).
TopSolid'Cam, one of the main products of Topsolid, manages multi axis machining such as 5 axis machining, mill turn operations, twin Spindle and twin turret technology.
TopSolid 7 is claimed to simplify the design and modification of large assemblies in an organized and structured environment.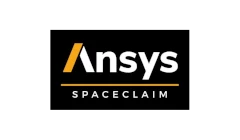 SpaceClaim is a solid modeling CAD application that runs on Microsoft Windows. It is developed by SpaceClaim Corporation, but now owned by ANSYS.
SpaceClaim's 3D direct modeling technology is expressed by the following tools: pull, move, fill, and combine.
Pull contains most creation features which can be found in traditional CAD systems. For instance, using the Pull tool on a face by default offsets the face, but using the Pull tool on an edge rounds it.
Move relocates components and geometry, and can also be used to create patterns (often called arrays).
Fill primarily removes geometry from a part by extending geometry to fill in the surrounding area. It is commonly used for deleting rounds and holes from a model.
Combine merges parts and subtracts parts from each other.