Graitec provides digital solutions for design, simulation, production, and management in various manufacturing industries. One of its products, Advance BIM Designers, is a set of software tools for automating BIM design workflows and generating related documentation. It deals with the creation of steel building shapes and rebar cages for reinforced concrete structures.
As soon as CAD Exchanger announced a new release with SOLIDWORKS support, Graitec integrated this SDK solution to its product. It facilitates the daily workflow of CAD professionals by the smooth import of SOLIDWORKS formats.
ScotWeave by ScotCad Textiles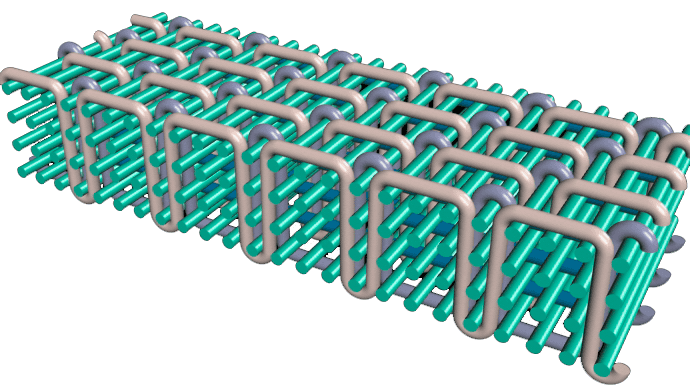 ScotCad Textiles develops CAD software for woven textiles. The company has evolved from a dobby-only tool in 1984 towards complex technical fabrics for automotive, aerospace, and medical industries. ScotWeave suite allows users to create patterns and weaves, visualize final fabric, calculate its cost, and export specifications.
To be able to input textile designs to the downstream CAD applications, ScotCad Textiles reassigned the development of the solution to CAD Exchanger. The new module generates 3D yarn models represented with B-Spline surfaces and then smoothly exports it in IGES/STEP formats. Find out more about ScotWeave apps.
Lexocad by cadwork