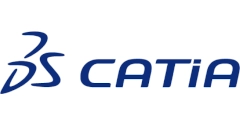 CATIA is a multi-platform software kit for CAD/CAM/CAE, PLM and 3D, created by the French company Dassault Systèmes.
Commonly referred to as a 3D PLM software suite, CATIA supports all stages of product development, including conceptualization, design, engineering and manufacturing. CATIA facilitates collaborative engineering across disciplines around its 3DEXPERIENCE platform, including surfacing & shape design, electrical, fluid and electronic systems design, mechanical engineering and systems engineering. CATIA facilitates the design of electronic, electrical, and distributed systems such as fluid and HVAC systems, all the way to the production of documentation for manufacturing.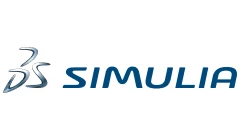 SIMULIA is a CAE suite built on the 3DEXPERIENCE® platform by Dassault Systèmes and used to create realistic simulations.
SIMULIA tools deliver various types of computational simulations (electromagnetic, computer fluid dynamic, multibody dynamic analysis, structural analysis) and capabilities to increase their efficiency (standard processes automation, logical and physical models integration, collaboration and sharing).