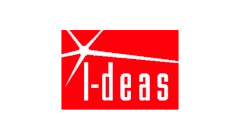 I-DEAS (Integrated Design and Engineering Analysis Software) is a computer-aided design software package. It was originally produced by SDRC in 1982. I-DEAS was used primarily in the automotive industry, most notably by Ford Motor Company and by General Motors. Now it is owned by Siemens PLM Software. Many I-DEAS technologies formed the basis of the NX system.
Tekla, owned by Trimble is a software product family that consists of programs for analysis and design. Tekla software includes several applications.
Tekla Structures is 3D BIM software widely used in the building and construction industries. The software allows users to create and operate 3D structural models in concrete or steel and leads them through the process from concept to fabrication.
Tekla Structural Designer is a software app for analysis and construction design. It is used by structural engineers.
Tekla Tedds is a software solution for automating repetitive calculations. It is used in engineering for creating output such as calculations, sketches and notes.
Tekla BIMsight is an application for building information model-based construction project collaboration.