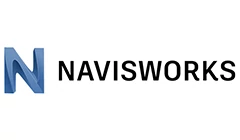 Navisworks® project review software by Autodesk is used to improve the coordination of BIM and AEC projects. Its main function is to define clashes, interferences, and similar conflicts within the design stage and to resolve them.
Navisworks® combines all the data related to the project and lets all relevant parties explore and review it. The software brings together design and engineering data, construction schedules, animated models, and simulation. It allows users to perform comprehensive analysis and accurate control of complex construction works.
Tekla, owned by Trimble is a software product family that consists of programs for analysis and design. Tekla software includes several applications.
Tekla Structures is 3D BIM software widely used in the building and construction industries. The software allows users to create and operate 3D structural models in concrete or steel and leads them through the process from concept to fabrication.
Tekla Structural Designer is a software app for analysis and construction design. It is used by structural engineers.
Tekla Tedds is a software solution for automating repetitive calculations. It is used in engineering for creating output such as calculations, sketches and notes.
Tekla BIMsight is an application for building information model-based construction project collaboration.