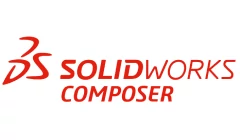 SOLIDWORKS Composer is a SOLIDWORKS tool to create high-quality graphical assets from the 3D CAD designs for technical and marketing documentation.
It is used to make manufacturing assembly instructions, product manuals, installation instructions, service manuals, training guides, marketing brochures, and sales bidding kits. The available graphics vary from 2D content to interactive animations.
According to the package, SOLIDWORKS Composer allows users to interact with a model, use custom APIs to customize the player, launch CAD files batch conversion, support PMI data, and identify design errors.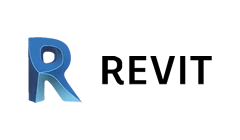 Autodesk Revit is BIM software widely used by architects, engineers, designers and contractors. It uses ShapeManager kernel - a product by Autodesk. The original software was developed by Charles River Software. Its key developers wanted to bring the power of parametric modeling to the building industry and they succeeded. In 2002 Autodesk purchased Revit, and since then it proceeded to develop by leaps within this corporation.
Now it is a high-quality product which allows users to design and structure a building in 3D, annotate models with 2D drafting elements and access information from the model's database. It is a strong collaboration tool between various disciplines in the building design field. Revit users are able to plan and track different stages in the building's lifecycle, from the idea to construction and maintenance.
Within the Revit work environment users are enable to operate whole buildings or assemblies or individual 3D shapes in the family editor environment. Modeling tools are compatible with pre-made solid objects or imported geometric models. On creation of a building or any other object in Revit, users can use Revit's rendering engine to build a more realistic image. This is achieved by either using the ready-made model, or making their own.