SOLIDWORKS is a modeling CAD and CAE program by Dassault Systemes which runs on Windows. It is built on Parasolid kernel. SOLIDWORKS user base covers a very wide range of manufacturing market segments, such as aerospace, transportation, electronics, machinery, medical, etc.
SOLIDWORKS users are capable of drawing 2D and 3D sketches, creating models and assemblies, adding notes, dimensions and tolerances.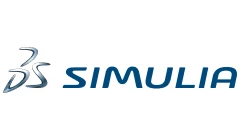 SIMULIA is a CAE suite built on the 3DEXPERIENCE® platform by Dassault Systèmes and used to create realistic simulations.
SIMULIA tools deliver various types of computational simulations (electromagnetic, computer fluid dynamic, multibody dynamic analysis, structural analysis) and capabilities to increase their efficiency (standard processes automation, logical and physical models integration, collaboration and sharing).