BricsCAD is a CAD application for 3D mechanical design, simulation, visualization and documentation. It is built on ShapeManager, geometric modeling kernel by Autodesk.
BricsCAD enables 2D and 3D data integration in a single environment, virtually representing the final product. It allows users to check the form, fit, and functions of the product before it is built. The application provides strong parametric, direct edit and freeform modeling tools as well as multi-CAD translation abilities.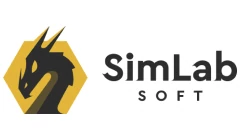 Simlab Composer is a visualization and VR creation software by SimLab Soft. It is applied in creating renders, building VR scenes, and running simulations.
Simlab Composer provides users with a possibility to import, visualize, render, and animate 3D CAD models, share and collaborate, automate and improve visualization and simulation workflows.