FreeCAD is a customizable, open-source paramentic 3D CAD and BIM software with FEM support, built on the Opencascade geometric kernel. It was created primarily for product design and mechanical engineering, but it can be used in a wide range of industries, such as electrical engineering, or architecture. It runs on Windows, Mac OS, and Linux.
FreeCAD is made to craft real-life objects of different sizes and is perfect for a home user/amateur, programmer, experienced CAD software user, or educator. This software provides tools similar to those of SolidWorks, Catia or Autodesk Revit.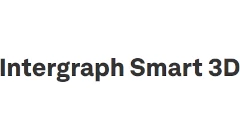 Intergraph Smart 3D, the most advanced plant design software offered in two decades, is Intergraph's next generation, data-centric, rule-driven solution for streamlining engineering design processes while preserving existing data and making it more usable/re-usable. A fundamental component of Intergraph's SmartPlant Enterprise, Smart 3D is a complementary, full-suite solution that provides all the capabilities needed to design a plant, and then keep it as built throughout its life cycle.