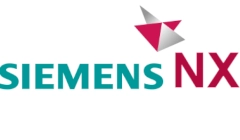 NX, also known as Unigraphics is an advanced CAD, CAM, CAE application which is owned by Siemens PLM Software. It is commonly used for design, engineering analysis and manufacturing. NX is built on Parasolid and runs on Linux, Microsoft Windows, and MacOS.
On the CAD level UX provides parametric solid modeling, freeform surface modeling, reverse engineering, styling, engineering drawing, PMI, reporting and analysis, knowledge-based engineering, sheet metal design, assembly modeling, routing for wiring and piping. In CAE key functions are stress analysis, kinematics processes, CFD and thermal analysis. As for the CAM level, the main function is numeric control programming.
FreeCAD is a customizable, open-source paramentic 3D CAD and BIM software with FEM support, built on the Opencascade geometric kernel. It was created primarily for product design and mechanical engineering, but it can be used in a wide range of industries, such as electrical engineering, or architecture. It runs on Windows, Mac OS, and Linux.
FreeCAD is made to craft real-life objects of different sizes and is perfect for a home user/amateur, programmer, experienced CAD software user, or educator. This software provides tools similar to those of SolidWorks, Catia or Autodesk Revit.