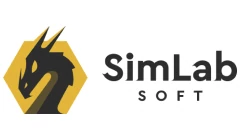 Simlab Composer is a visualization and VR creation software by SimLab Soft. It is applied in creating renders, building VR scenes, and running simulations.
Simlab Composer provides users with a possibility to import, visualize, render, and animate 3D CAD models, share and collaborate, automate and improve visualization and simulation workflows.
Simplify3D includes everything you need to work with your 3D printer. Model setup and plating, slicing and print file creation, pre-print simulations, customizable support structures, mesh analysis and repair, machine control and monitoring, and much more.