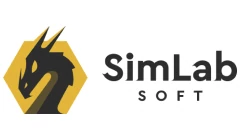 Simlab Composer is a visualization and VR creation software by SimLab Soft. It is applied in creating renders, building VR scenes, and running simulations.
Simlab Composer provides users with a possibility to import, visualize, render, and animate 3D CAD models, share and collaborate, automate and improve visualization and simulation workflows.
SOLIDWORKS is a modeling CAD and CAE program by Dassault Systemes which runs on Windows. It is built on Parasolid kernel. SOLIDWORKS user base covers a very wide range of manufacturing market segments, such as aerospace, transportation, electronics, machinery, medical, etc.
SOLIDWORKS users are capable of drawing 2D and 3D sketches, creating models and assemblies, adding notes, dimensions and tolerances.