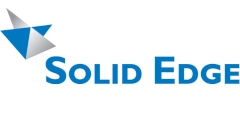 Solid Edge is a 3D CAD, parametric feature and synchronous technology solid modeling software owned by Siemens AG. It provides solid modeling, assembly modeling and 2D orthographic view functionality for mechanical designers. Solid Edge uses Parasolid kernel.
For users from electrical manufacturing Solid Edge provides integrated electrical design, for mechanical manufacturers of use would be design tools with topology optimization. To add to it, Solid Edge can supply scalable data management capabilities which are built in the program, CNC machining and 3D printing capabilities. Solid Edge portal provides cloud-based collaboration for viewing and sharing CAD-files.
FreeCAD is a customizable, open-source paramentic 3D CAD and BIM software with FEM support, built on the Opencascade geometric kernel. It was created primarily for product design and mechanical engineering, but it can be used in a wide range of industries, such as electrical engineering, or architecture. It runs on Windows, Mac OS, and Linux.
FreeCAD is made to craft real-life objects of different sizes and is perfect for a home user/amateur, programmer, experienced CAD software user, or educator. This software provides tools similar to those of SolidWorks, Catia or Autodesk Revit.