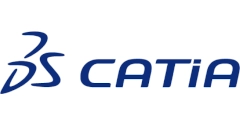 CATIA is a multi-platform software kit for CAD/CAM/CAE, PLM and 3D, created by the French company Dassault Systèmes.
Commonly referred to as a 3D PLM software suite, CATIA supports all stages of product development, including conceptualization, design, engineering and manufacturing. CATIA facilitates collaborative engineering across disciplines around its 3DEXPERIENCE platform, including surfacing & shape design, electrical, fluid and electronic systems design, mechanical engineering and systems engineering. CATIA facilitates the design of electronic, electrical, and distributed systems such as fluid and HVAC systems, all the way to the production of documentation for manufacturing.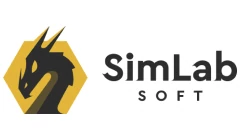 Simlab Composer is a visualization and VR creation software by SimLab Soft. It is applied in creating renders, building VR scenes, and running simulations.
Simlab Composer provides users with a possibility to import, visualize, render, and animate 3D CAD models, share and collaborate, automate and improve visualization and simulation workflows.